CompanionWave XL.
Single-bedded rooms usually require a large format display which is wall mounted, optimising space and providing clear content to patients. CompanionWave XL is our solution for this.
Back to the Overview >
Options to suit you. 

We have a wide range of screen sizes to suit your needs.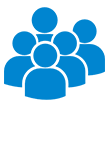 29 years experience. 

We have extensive expertise making IT projects successful.
Healthcare remote. 

A unique remote designed for medical use is provided. It's built for infection control and easy cleaning.
Site survey and on-site engineers. 

We are with you every step of the way to make your project a success.
Enquire below.
We're on hand to quickly give you pricing, more information or arrange a demonstration. Please get in touch by filling out the contact form or pop on to our instant Live Chat Service.
http://www.paritymedical.com/wp-admin/admin-ajax.php
http://www.paritymedical.com/patient-engagement/companionwave-xl
yes