Secure Medication Dispensing.
The secure medication drawer ensures mobile ePMA can be quick & efficient.
Giving clinicians the ability to safely dispense medication while inputting notes & delivering exceptional care.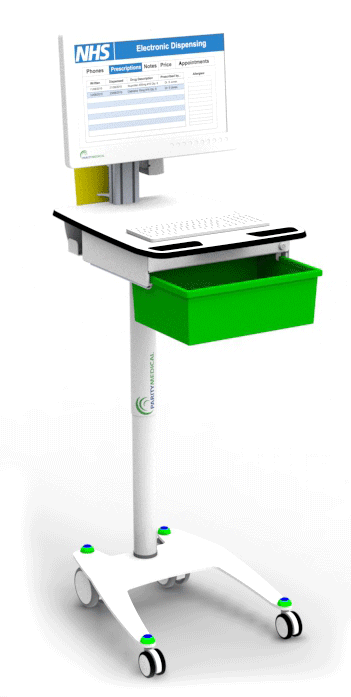 24/7 Constant Power.
Our innovative Medical All In One PC has hot swappable batteries to ensure completely wireless 24/7 constant power. It has an intuitive touch screen with 19, 22 & 24 inch screen sizes to suit the demands of a busy ePMA screen.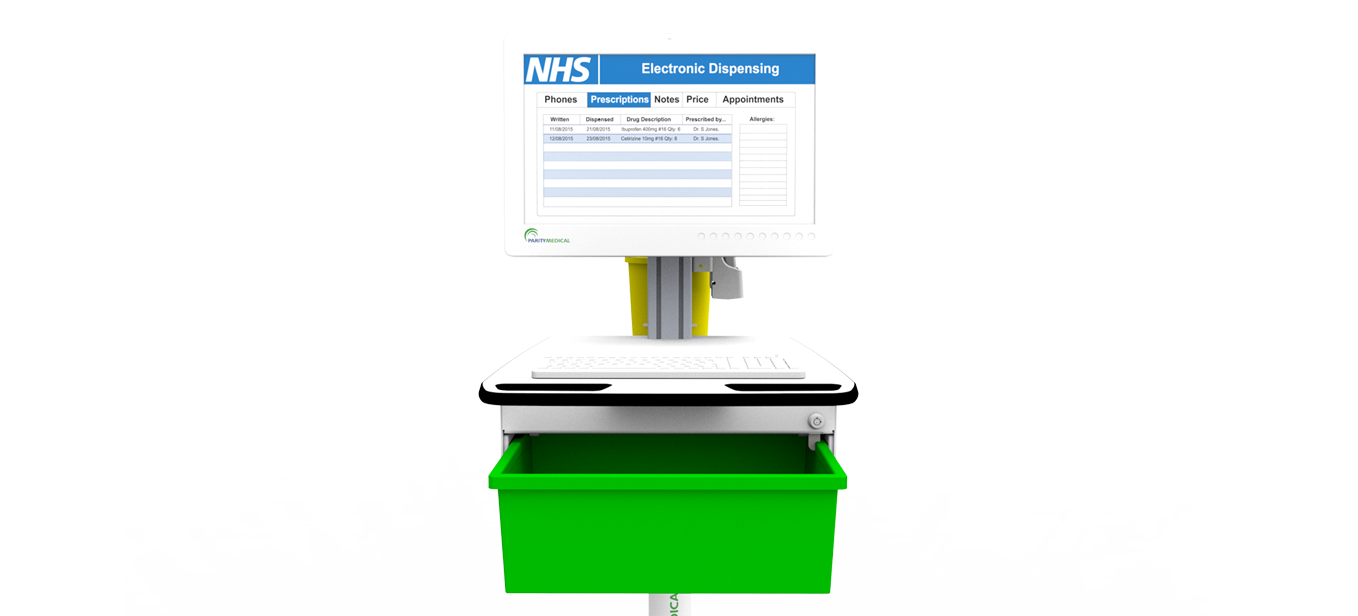 Enquire below.
We're on hand to quickly give you pricing, technical specifications or more information . Please get in touch by filling out the contact form or pop on to our instant live chat service.
http://www.paritymedical.com/wp-admin/admin-ajax.php
http://www.paritymedical.com/versalite-meddrawer-infinity
yes